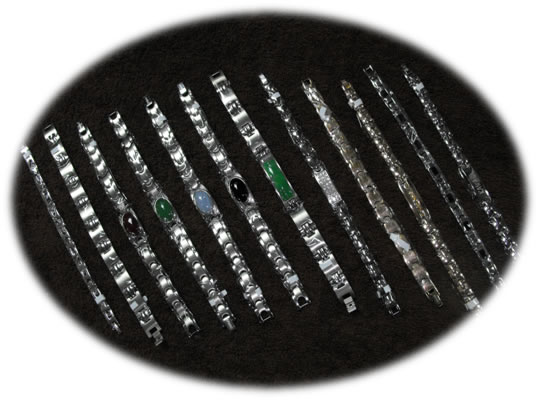 TV, internet auction, mail order and pushcarts in the shopping centers… They are all selling the similar product(s) that claimed to have the therapeutic effects…
However, based on findings, almost 95% of the negative ion products in the market have very low negative ion generating capacity – less than 30 units per measurement!
While it is true that titanium and germanium can produce negative ions that are useful for: better performance in sports, reduced muscle fatigue and improve endurance, improve sleep quality… however, how can you be sure that the products you have do generate enough negative ions to be useful?
There must be a benchmark test that can be performed fairly to confirm all the claims! So, we spent thousands of dollars to get the industrial standard ion tester!
All of our negative ion bracelets are guaranteed to yield substantial negative ions that verifiable with industrial standard Ion Tester!
| | |
| --- | --- |
| | |
| Most of the products in the market: Low in ion counts | Our products are tested to have high output of negative ions! |
Benefits of Negative Ions
Enhance blood circulation (can be seen clearly under microscope) thus promoting cell regeneration
Better blood circulation means higher efficiency in blood purification
Improve immune system
Calming effect on the nervous system: enable one to feel more relaxed and calm, better focus and concentration, less mental fatigue
Relieve pain, aches and muscle fatigue: enable one to feel more energetic
Elimination of odor in the enclosed space: fridge, wardrobe, shoe cabinet, car etc.
Fruits and vegetable irrigated with negative ions would stay fresh longer and lessen the growth of fungus and bacteria
Distribution & Service Center
Nutrimax Wellness 390 Victoria St #02-30 (opp. Raffles Hospital)
Tel: 62922991, 83338375