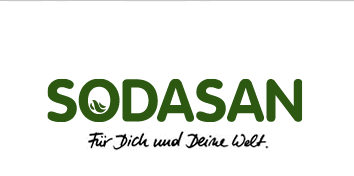 The company
The people of SODASAN, Germany produced environmental-friendly detergents and cleaners for a long time.
Kerstin Stromberg and Jürgen Hack had decided over 20 years ago to provide an alternative to the products of conventional detergent industry. It started with the vision to develop cleaning agents from natural raw materials which do not pollute the environment during their manufacture and after usage.
The initial detergents from the house of SODASAN were based on soapflakes from vegetable oils. Though they worked, they were not comparable to conventional products in usage and dosage. However these initial eco-detergents still represented a breakthrough.
Finally there were alternative products for the growing number of critical consumers who wanted to act responsibly in their own household also.
But it did not stop there. In the opinion of the SODASAN team, environmental-friendly detergents and cleaning agents should also be attractive to people who were used to dealing with ordinary industrial products .
For years, the products were further developed and optimized in their own laboratory.
Today the products of SODASAN meet the needs of demanding customers.
They are easy to use, effective and productive in cleaning performance and save resources and water.