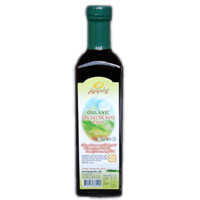 S$13.50
• Delicious sauce for carrot cake, cold tofu, boiled vegetable, dumpling
• Meat braised with this sauce and soy sauce will make the meat more tender and
less oily.
Product Feature:
• Made by Non-GMO soybean, black beans, wheat and sugar which are certified
organic by QAI of U.S.A. or QC&I Germany.
• All ingredients are well packed and refrigerated with low temperature to keep away from infection of aflatoxin.
 No forming agent added, paste made by organic glutinous rice, not by adding other paste agent, such as modify starch, cooking starch or surfactant.
Volume: 500ml