Hepa & Activated Charcoal Air Cleaner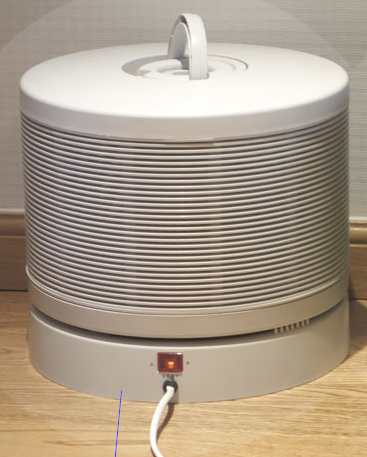 For a small room up to 20 square metres, try this baby from Beijing, China. S$220.00 per unit. Replacement filter is S$99.00 per set that consists of 1 HEPA, 1 activated charcoal and 1 prefilter.
Prefilter is washable and reusable, its function to filter the larger particles before they touch the HEPA & charcoal filters to prolong their usable life. Under our local Singapore weather and air pollution, the set of filters should last at least 2 years. Under the hazy conditions, like in 2013, the filters would only last for a few weeks.
Yes, it is from one of the most polluted cities on earth and no, it is not a piece of useless crap. You might want to know, China has been the major suppliers of clean room equipment and HEPA filters for the West!
After a comparative study, we chose her over the range of air cleaners produced in China (there are at least several hundred brands and ranges). The reason: its price/performance ratio is very high, it is quiet and the filters are not expensive.
Please don't believe claims that a HEPA filter could last for 10 years. Based on our personal experience, there isn't such a filter. If there is, it must be either the environment is very clean (like inside a clean room) or the filter is not working! We have been using air cleaners for more than 30 years (electrostatic, negative ionisers, HEPAs), naturally, we would want to save money by buying filters that last, but for 10 years?!
Feature
360 degrees of air inlet/outlet, there is no blind spot that can't be cleaned;
3-stage air filtration system;

The medical-grade, folded HEPA filter is about 50m long when extended. This transforms into greater and quieter air flow;
It is fitted with activated charchol filter for removing fumes, gases and odours;
Fitted with pre-filter to extend the life of secondary HEPA filter;
With a negative ion generator (can be switched off);
Suitable for room up to 40 square metres.
Specifications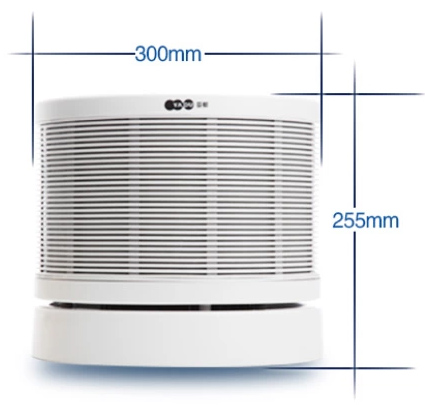 | | |
| --- | --- |
| Yadu | KJG1201S |
| Size of particles | 0.3µm and above |
| Efficency | > 99% |
| Rated Air Volmne | 120 Cubic Metres/H |
| Rated Power | 40W |
| Rated Voltage | 220V-240V/50-60Hz |
| Noise | < 50dB |
| Coverage | 20-40 Clubic Metres |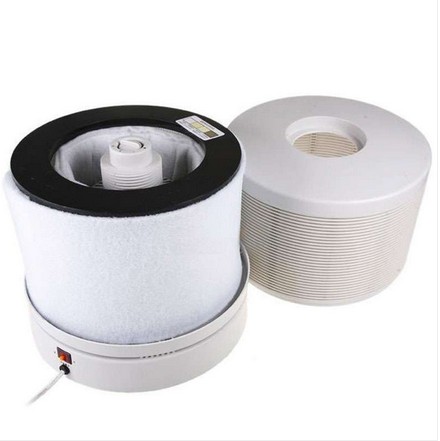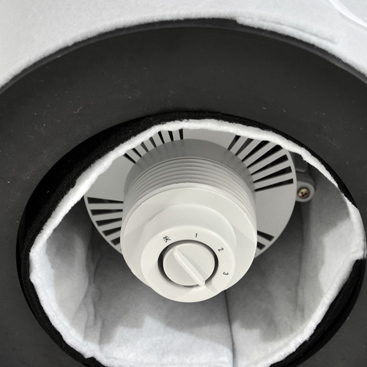 ---
To order or to ask a question:

Nutrimax Wellness Store, Singapore
390 Victoria St #02-30 Golden Landmark (Opp. Raffles Hospital) Singapore 188061 Tel: 6292 2991, 83338375 (Mobile)