Butter Cake made with Thermomix (奶油蛋糕)
Ingredients:
250g butter牛油
20g fresh milk 鲜奶
160g cane sugar 蔗糖
5 eggs 鸡蛋
1 tsp vanilla essence 香草精
250g self-raising flour 自发面粉
Method:
Place butter, milk & sugar into bowl to mix.
Add vanilla essence, eggs into 1. and mix
Lastly add in flour to mix all well.
Pour in cake tray, bake in pre-heated over (160C) for 45 mins.
将牛油,鲜奶和蔗糖放入锅里搅拌。
将香草精和鸡蛋加入1。再搅拌均匀。
最后加入面粉再一起搅拌均匀。
倒入烤盘放进烤箱(事先预热160C)烘烤45分钟。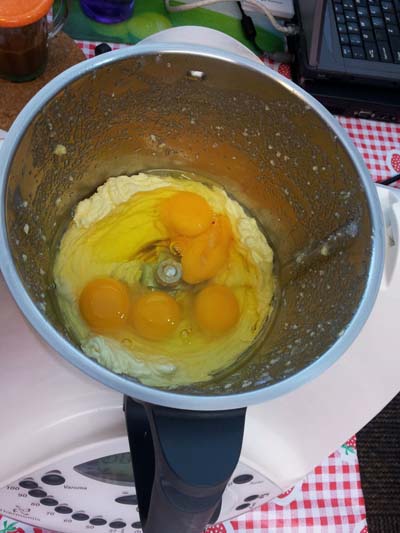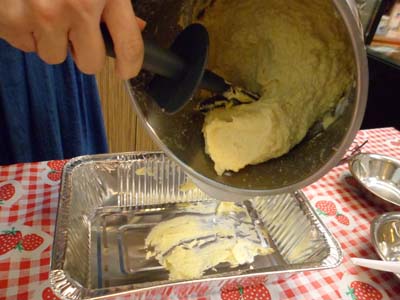 ---
Ask a question:

Nutrimax Wellness Store, Singapore
390 Victoria St #02-30 Golden Landmark (Opp. Raffles Hospital) Singapore 188061 Tel: 6292 2991, 83338375 (Mobile)