Bamboo Charcoal Negative Ion Pillow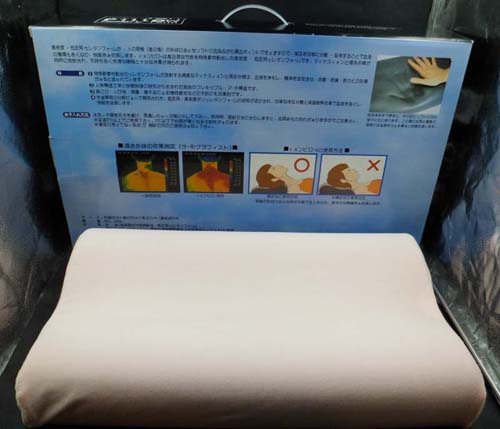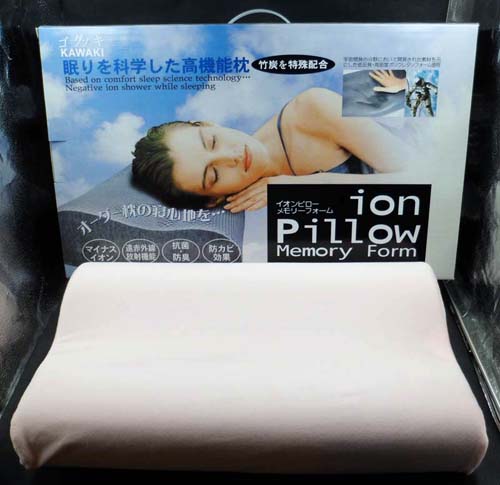 S$180.00 per piece.
Based on comfort sleep science technology, this pillow is made of memory form impregnated with far infrared and negative ion-generating bamboo charcoal and tourmaline powders that constantly showering you with health-promoting, circulation-improving negative ions and FIR during your sleep.
We measure each and every pillow for its negative ion-generating capacity before offering it to our customers.
Want to see how the negative ions can improve your blood circulation? you're kindly inivted to our Golden Landmark shop for a FREE micro-circulation test... Call 62922991 to make your appointment.
Note: For those having poor circulation in the neck and head, when the circulation starts to improve, one might feel light-headedness. This is normal. A diet that is high in polyunsaturated fats, i.e., Omega 3 from plant (flaxseed, chia seed etc) or from fish oil is recommended. Please observe the low-temp preparation to ensure its potency.
---
Ask a question:

Nutrimax Wellness Store, Singapore
390 Victoria St #02-30 Golden Landmark (Opp. Raffles Hospital) Singapore 188061 Tel: 6292 2991, 83338375 (Mobile)