!– TemplateBeginEditable name="doctitle" –>

<!– TemplateEndEditable –> <!– TemplateBeginEditable name="head" –> <!– TemplateEndEditable –>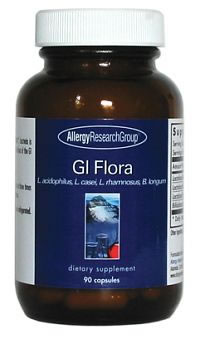 Product of America
This combination of 4 beneficial probiotic bacteria consists of Lactobacillus acidophilus, L. rhamnosus, L. casei, and Bifidobacterium longum. Lyophilized (freeze dried).
Suggested Use: As a dietary supplement, 1 to 3 capsules two or three times daily, or as directed by a healthcare practitioner.
Product Cautions: None
Serving Size 3 capsules
Servings per container 30

Amount per serving:
Other ingredients: Hydroxypropyl methylcellulose, FOS, cellulose.
To maintain potency, store tightly closed and refrigerated. Short term heat exposure is acceptable. Do Not Freeze