!– TemplateBeginEditable name="doctitle" –>

<!– TemplateEndEditable –> <!– TemplateBeginEditable name="head" –> <!– TemplateEndEditable –>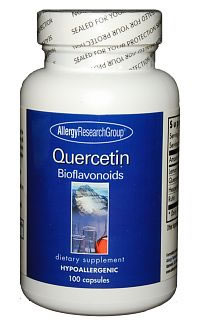 Quercetin extracted from a non-citrus source and other bioflavonoids extracted from lemon are found in the classical bioflavonoid group of nutritional supplements. They have been shown to support the integrity of mast cells, which play a key role in controlling the release of histamine.* Bioflavonoids potentially support the health of the vascular system.* Quercetin may also reduce the production of prostaglandins and leukotrines.*
Suggested Use: As a dietary supplement, 1 or 2 capsules one to three times daily with meals, or as directed by a healthcare practitioner.
Product Cautions: None
Serving Size 2 capsules
Servings per container 50
Amount per serving:
Lemon Bioflavonoid Complex 800 mg
Quercetin 100 mg
Hesperidin 100 mg
Rutin 100 mg
Other ingredients: Hydroxypropyl methylcellulose, cellulose, L-leucine.
These nutrients are of the highest quality and purity obtainable, free of all common allergens (antigens), and do not contain preservatives, diluents, or artificial additives.
Keep in a cool, dry place, tightly capped.