Classica Cookware Green By Design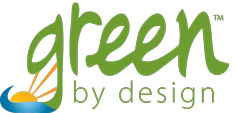 Classica® does not understand green simply as a color. Rather, it is a true commitment to environmental responsibility in the development of our products, processes and logistics.
Classica® products are manufactured to comply with the highest standards of environmental conservation.


Here are the facts:
Manufacturing air emissions fall beneath threshold regulatory quantities. No hazardous air pollutants (HAPs) are emitted.
Manufacturing facilities meet federal, state, and local standards for wastewater and solid waste treatment and disposal.
Packaging (corrugated and liner board) utilizes a combined average of 68% - 77% recycled content.

Recycling paper and cardboard from our facilities saves 3,283 trees and 19,309 gallons of gasoline annually.

Recycling scrap steel and aluminum saves 4,300 barrels of oil annually (according to the EPA WasteWise formula).

The state-of-the-art florescent lighting systems in our manufacturing and corporate office facilities save a total of 1.5 million kilo watt hours, or 137,000 gallons of gasoline annually; resulting in the receipt of the Environmental Stewardship Award, a distinction held since 2006.
---
Ask a question:

Nutrimax Wellness Store, Singapore
390 Victoria St #02-30 Golden Landmark (Opp. Raffles Hospital) Singapore 188061 Tel: 6292 2991, 83338375 (Mobile)