Black Garlic Vinegar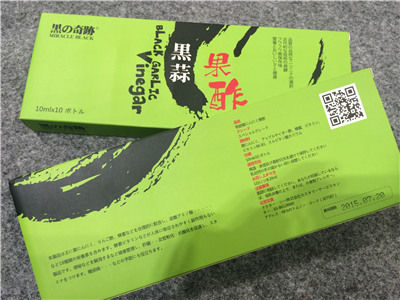 Black garlic vinegar is a high quality supplement made from fresh garlic using a special natural fermentation method from Japan.
During the fermentation process, a special beneficial compound call superoxide dismutase(SOD) is produced.
Black garlic vinegar
supports your immune system
Safeguards your DNA to fight off the devastating forces of aging.
has powerful antioxidants properties to protect the cells from disease, to slow down the
aging process and to prevent heart disease, Alzheimer's, circulatory problems, rheumatoid
arthritis and other chronic diseases.
enhances the digestive system enabling better absorption of nutrients
provides essential nutrients including 18 kinds of amino acids and vitamin K
support good skin
balances blood pressure, blood sugar, blood lipid and cholesterol levels
Directions:
Take 1 bottle of black garlic vinegar every day, 10 mins before breakfast. 1 box black garlic vinegar for 10 Days.
---
To order or to ask a question:

Nutrimax Wellness Store, Singapore
390 Victoria St #02-30 Golden Landmark (Opp. Raffles Hospital) Singapore 188061 Tel: 6292 2991, 83338375 (Mobile)