Milk Kefir Starter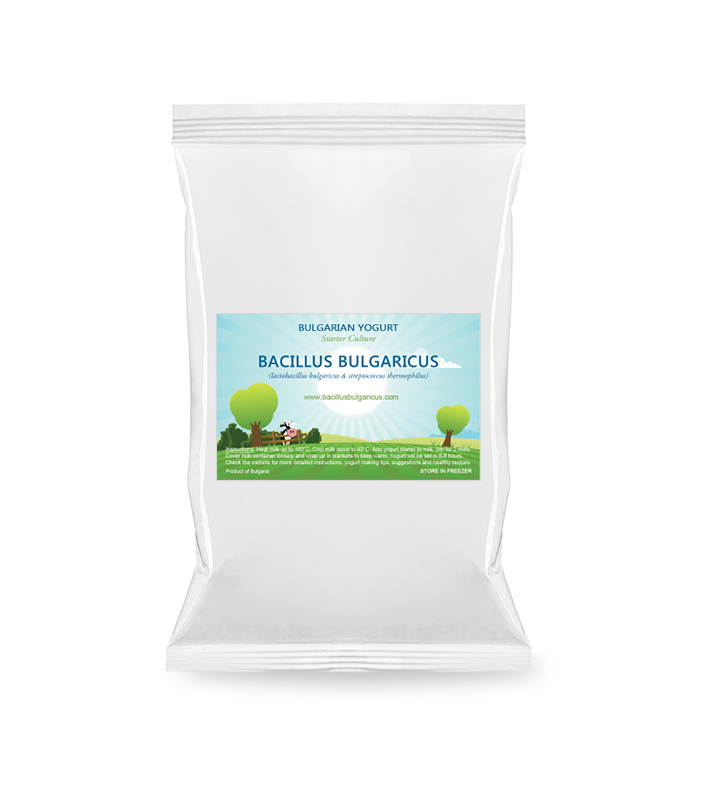 Our unique kefir starter makes thick, creamy and absolutely delicious kefir of exceptional quality with unique milder taste, creamy texture and aroma. If you like kefir then you will love Bacillus Bulgaricus kefir.
Each pack can make 50 litres of kefir. S$60
What you need:
1000 ml of fresh milk/soya milk,

yogurt starter
warmer box, bag or thermal cooker

The process:
Pour the milk/soya milk into a stainless steel pot and heat with low fire to 44 degress Celsius (About 111.2 Fahrenheit). Slightly higher than the temperature that used to feed the baby;

Pour the warm milk into a glass container (no plastic, please);
Add 1/4 spoon (supplied with the powder) of yogurt powder into the warm milk;


Cap the glass container and place it into the warmer box, bag or thermal cooker;


Cap it and leave it on the table to allow the milk to ferment;

After about 8~10 hours, the warm milk would transform into fresh yogurt;

The freshly cultured yogurt can be kept fresh in the fridge for up to 2 weeks.

Tip: make it at 11pm and you will have warm yogurt @ 7am next morning.
---
To order or to ask a question:

Nutrimax Wellness Store, Singapore
390 Victoria St #02-30 Golden Landmark (Opp. Raffles Hospital) Singapore 188061 Tel: 6292 2991, 83338375 (Mobile)