Biotta, Switzerland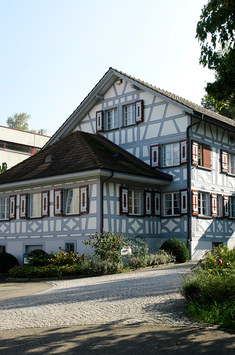 Biotta company was founded in Tägerwilen, Switzerland in 1931. The original farm began organic farming in 1951.
The company specializes in:
The production of top-quality juices made from organically grown fruits and vegetables. Production volumn: 10 million bottles per year
Wide range of 23 organic juices
International sales in about 40 countries
Biotta's strengths
Over 50 years' experience in the production and marketing of organic juics.
Awarded the BIO SUISSE label
Fresh from the field into the bottle
100% premium quality organic products
Modern processing technology
Each juice has a different beneficial impact on health and vitality
The Guarantee
First-class raw products and painstakingly careful processing are the key to the natural, fruity flavour of Biotta juices, which are all rich with natural minerals and vitamins, to promote good health. We are quite happy to guarantee that no artificial additives are used. Biotta juices are 100% pure, natural original juices; they are not made from concentrate rediluted with water.
---
For more info and order:

Nutrimax Wellness Store, Singapore
390 Victoria St #02-30 Golden Landmark (Opp. Raffles Hospital) Singapore 188061 Tel: 6292 2991, 83338375 (Mobile)